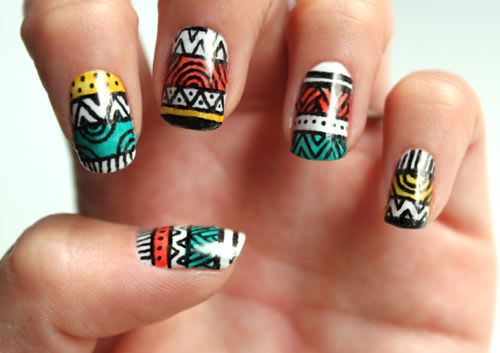 Hey ladies, this week we're going to show you how to get the stylish modern "tribal" pattern nails. They look really intricate and detailed but when broken down to some easy steps, you can totally get the look in no time! Here's what we're going for: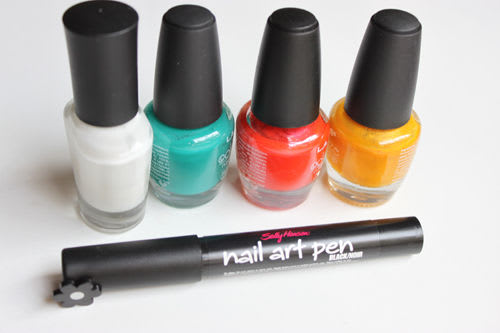 Você vai precisar de:
White base coat
White striper
Three contrast colours, I used a teal, orange and yellow
Nail Art Pen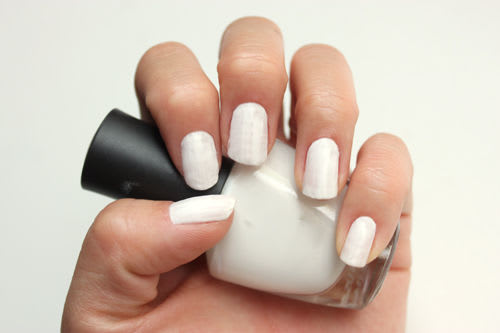 Always start with the base. Then, spend one or two layers of white enamel, how you prefer.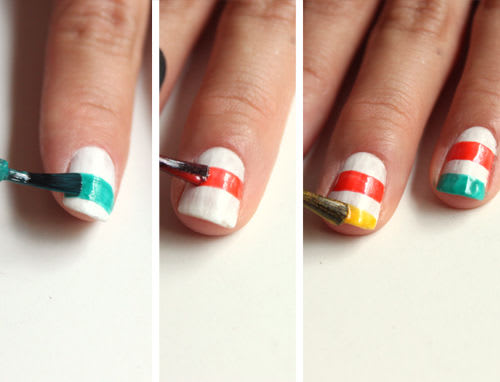 Now take the colored glaze. Start doing stripes nail, the colors you prefer, but do not make them too thick, as in the image above.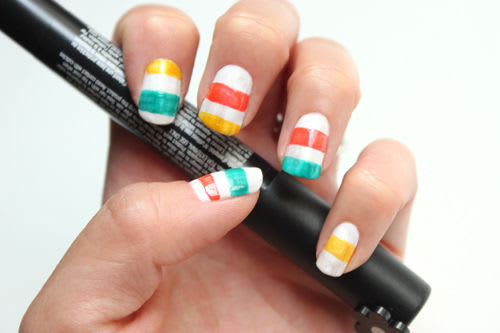 Your nails will look something like this! Allow to dry and move on to the next step!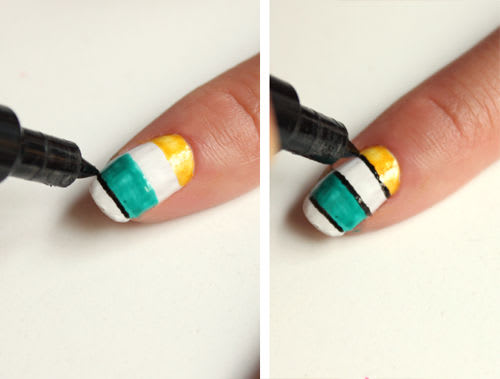 At that time, if you have a Nail Art Pen will help a lot, but if you do not have to use a toothpick to take black enamel. Make stripes around the colored stripes.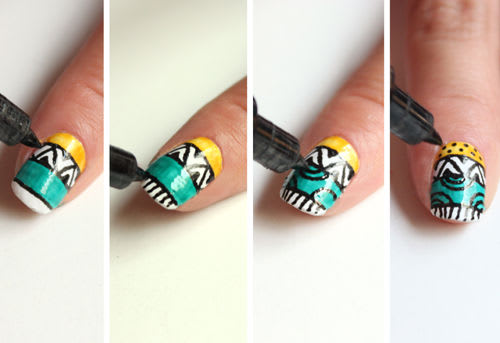 And now the fun part! Between each set of stripes, draw any geometric pattern repeated. Some patterns can be triangles, zig zags, polka dots and concentric circles. Continue with the rest of your nails and then use the base!

That's it! Once that is divided into a few easy steps, those nails are not really complicated really hard to do! They take a while, but worth it for the compliments you'll receive!