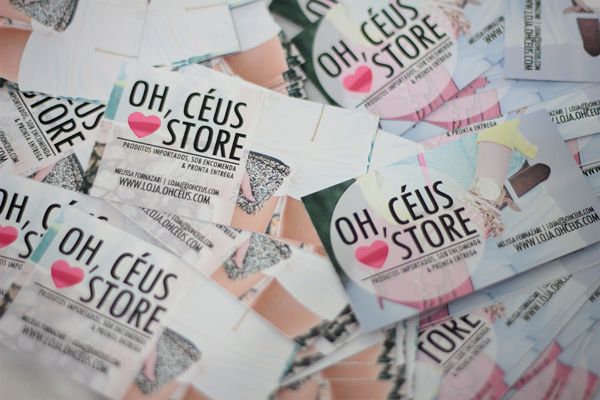 Hi all! Today I bring you a store that I truly love. I met a few weeks ago, but already took part of my heart. Yes yes! This store is basically made ​​up of imported products, and the prices are well salted (by the way) but for those who can buy JUST worth much.
With a lot of products from many different styles and tastes, the shop is quite democratic. Have clothes that follow the various trends and is never outdated. Now enough talking, I'll show you my favorite products from the store.
Blazers
Because there is something I love more than blazers, except cats and my blog .. And they are so adorable One, follows the trend Candy Color, the second (the cutest of all) is completely striped. The third is white with pink, something I really wanted in my wardrobe and the last, a fully floral blazer .. There is something more perfect than that.
1. Blazer Candy Color from Oh, Céus Store
2. Blazer Listrado from Oh, Céus Store
3. Blazer Branco e Rosa from Oh, Céus Store
4. Blazer Verde Floral from Oh, Céus Store
Skirts
Skirts are another part of the beauty. The first is that I chose a pleated skirt, very high in this summer. The second, a skater skirt galaxy, a trend that I love. The third also follows the trend galaxy, only in a pencil skirt.. And last, a leather skirt that I had been looking for a long time and found the store (just missing the money).
1. Saia Plissada from Oh, Céus Store
2. Saia Skater Galaxy from Oh, Céus Store
3. Saia Galaxy from Oh, Céus Store
4. Mini Saia de Couro com Zíper Lateral from Oh, Céus Store
Necklaces
Other products are beautiful necklaces .. With a wide range, more than 50 for you to choose.
1. Colar Triangular from Oh, Céus Store
2. Colar Gargantilha de Metal Fino from Oh, Céus Store
3. Maxi Colar de Placa com Spikes from Oh, Céus Store
4. Maxi Colar Europeu Floral form Oh, Céus Store
Products beautiful part, the shop has forms of payment by Bank Draft, Bank Transfer and Credit Card, also has a tracking code, so you know where your purchases are avoiding headaches. To access the store, click this
link
. That's it! So the store gives an updated, I bring other products to you.